European alliance on the Rhine becomes a reality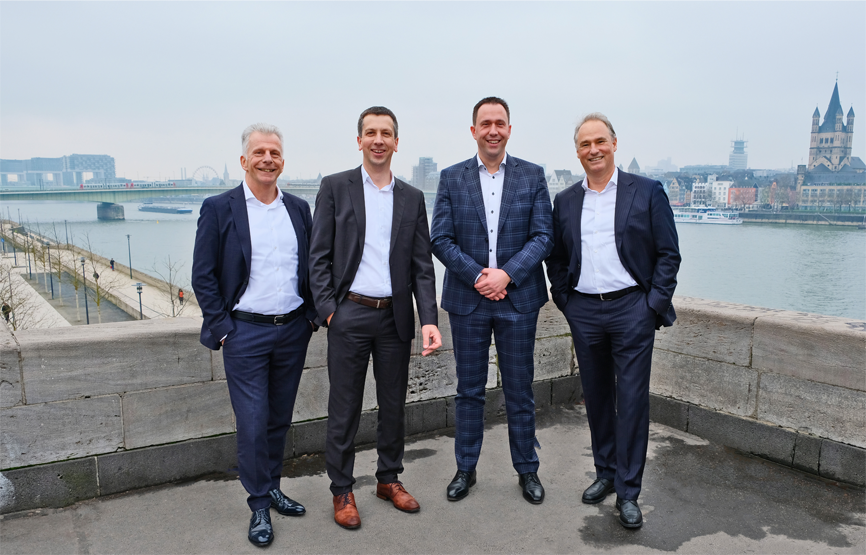 Efficient supply-chain solutions
Kai Kikkers, CEO of Triferto, and Christoph Leufen, Head of Plant Products at RWZ, explain what has brought them together: "We can see how the market is changing and we are facing increasing demands from international suppliers. Here we are talking not just about supply-chain management and distribution, but also about the investments you make together in sustainable agriculture. As wholesalers, we are therefore keen to keep innovating and combine our knowledge of the market."
Sustainable innovations
"In Europe we want to be the essential, reliable distributor for our customers, cooperatives, private trading houses and end users, but also for our suppliers. We are convinced that we can play our part in making the world we live in more sustainable. Greater sustainability is also needed in agriculture – not just for the benefit of our generation, but for future generations too. That's what we will be committed to achieving together over the coming years."
Essential market partner in Europe
With the alliance the two companies are optimising the potential for synergies with a view to accelerating growth and innovation opportunities within the fertiliser sector. "Following on from the acquisition of Pillaert in Belgium, this collaboration represents a clear continuation of our development strategy of being an essential market partner in Europe", explains Jeroen Rossy, CEO of Brokking's Beheer.
International expertise and modern warehouses
"With a well-oiled distribution process in Germany and Luxembourg, RWZ has an excellent infrastructure that seamlessly fits together with Triferto's international expertise and modern warehouses in France, Belgium and the Netherlands. By joining forces, we can be even closer to our customers, which means we can continue to supply them in an extremely efficient and service-oriented manner", Kikkers continues.
Huge potential for successful European fertiliser trading
Christoph Kempkes, CEO of RWZ, is also proud of the collaboration. "Working together will allow us to further expand our core competencies in the area of fertiliser trading. Also against the background of constantly changing markets and challenging political regulation, such as the Green Deal and the 2023 agricultural reform, we believe there is huge potential for successful fertiliser trading in Europe for us as partners working together."
(Pictured from left to right: Jeroen Rossy (CEO Brokking), Dr Christoph Leufen (RWZ Division Manager Plant Production), Kai Kikkers (CEO Triferto), Christoph Kempkes (RWZ Chairman of the Board))